A woodworker at Lumberjocks, Martin, aka Woodhacker, documented in a wonderful photographic procedure how to make inlaid dovetails using hand tools. This is the first time I have ever seen inlaid dovetails done exclusively with hand tools; and Martin's results are terrific!
The following is the outcome of Martin's effort – you can read the entire process at Woodhacker's blog at Lumberjocks (the images are linked back to his photos, on Photobucket):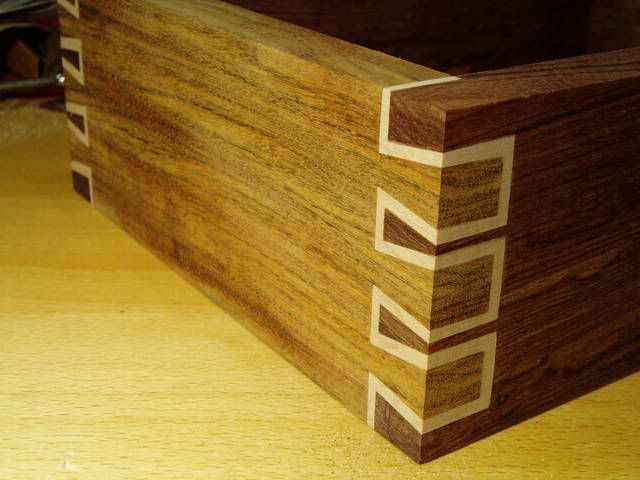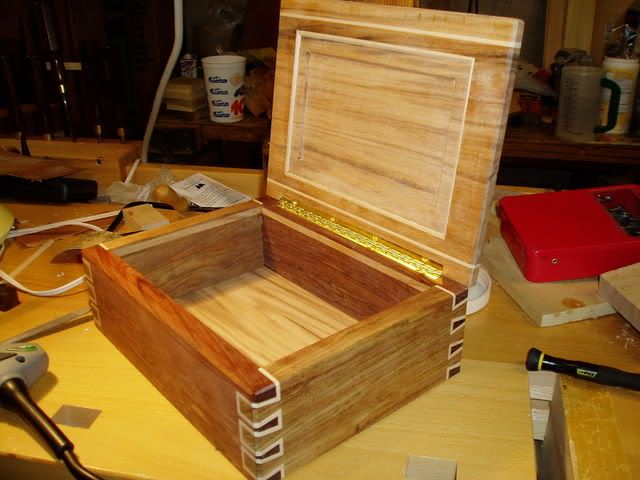 Thanks for sharing this with us, Martin! I provide the "Bookmark" link below, to allow easy sharing of Martin's efforts with others.