The winner this month will get the great Multi-form router bit: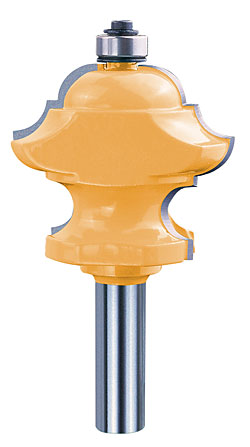 From the catalog listing (click on the router bit image above to go directly to the Sommerfeld web page):
Now you can easily produce dozens of different profiles with the same bit. Simply adjusting the height of the bit or the position of your router table fence and making multiple passes can create small or large moldings. To create small moldings, route your profile onto a large piece of stock and then trim off on the table saw.
Pretty cool!
Deadline to enter: Midnight Wednesday September 30, 2009.
To register for the drawing, send me an e-mail to sandal_woods@bbwi.net with your name and full address; I cannot accept your entry if it does not have all the information. And please remember that if you have registered for the monthly drawings before, you do not have to register again.
My thanks to all who have participated in the past, and a special thanks to our sponsor.